Cygnus Spaceworks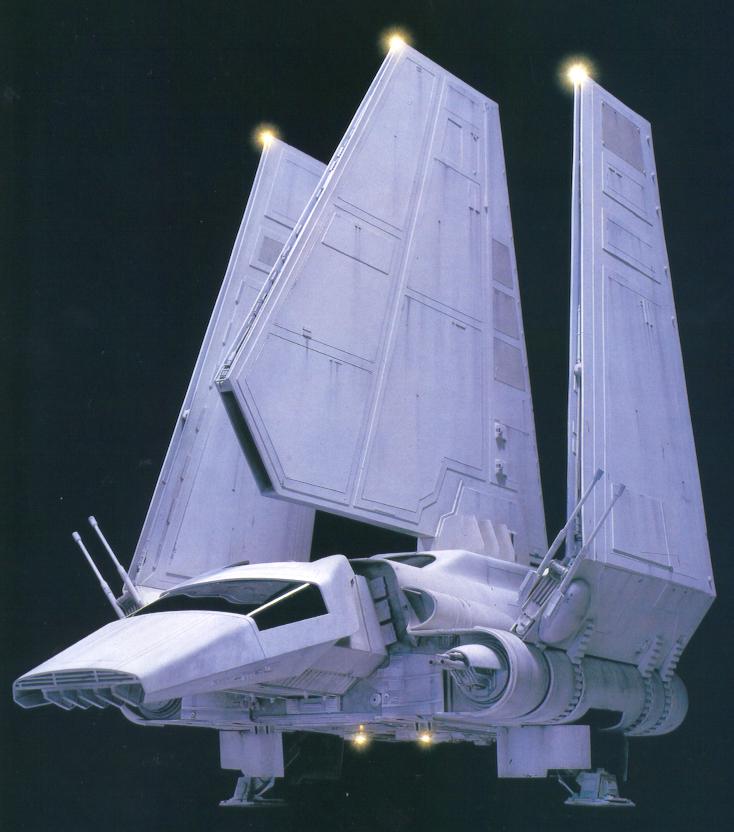 Manufacturers of Lambda-class shuttles and starship components, Cygnus has strong ties to Sienar Fleet Systems and the Imperial Navy. They filled the gap in starship requirements for mobile transports and shuttles, since SFS concentrated on small starfighters and Kuat Drive Yards concentrated on capital ships. They took the original SFS Lambda-class shuttle design and created a number of variants, such as the Xg-1 StarWing gunboat and the Delta-class shuttle.
Most Cygnus-designed ships are heavily-armed shuttles, used in situations where cargo or passengers need to be well-protected. Some of those shuttles can also be used in combat, especially with their ability to carry large missile/torpedo magazines. Some larger companies, notably Sienar Fleet Systems, build less-expensive versions of Cygnus craft with fewer weapons.
Perhaps Cygnus Spaceworks' most feared creation is the Missile Boat, a starfighter/bomber capable of carrying a huge payload of warheads.
Alpha-class XG-1 Star Wing "Assault Gunboat"
Lambda-class Shuttle
Sentinel-class Shuttle
Delta-class JV-7 Escort Shuttle
Xm-1 Missile Boat